Click to jump to one of Kevin's albums or scroll down to see them all!
Featured Song Info:
The video is out. Randy and I recorded this on the Cap a Cup of Dreams disc (available below). Some winters are just way too long.
Featured Song
 04 – Cold Wind (MP3)
SINGLE RELEASES
First Snow Song Info:
This is my first Digital Release. I wrote First Snow a few years back and recorded it a couple of years ago up at Bruce Bower's studio. Many thanks to him for some fine arranging, studio playing and production work. Also a big thank you to Chris Clements for her voice and advice. The song is an echo of a night early in my relationship with Karen. Thirty five years later we're still changing each other's worlds.
First Snow
 First Snow (MP3)
Yule
Tracks
01 – O Come/Light a Torch (MP3)
02 – The Holly Bears a Berry (MP3)
03 – Drummer Boy (MP3)
04 – Bleak Midwinter (MP3)
05 – Shepherd's Star (MP3)
06 – God Rest Ye/King Wenceslas (MP3)
07 – Children Go Where I send Thee (MP3)
08 – Gallagher's/Les Acadiens (MP3)
09 – Patapan (MP3)
10 – Gower Wassail/Christ is Born (MP3)
11 – Silent Night (MP3)
12 – We Three Kings/Emanuel (MP3)
13 – All Through the Night before Christmas (MP3)
14 – Deck the Halls (MP3)
[/vc_row]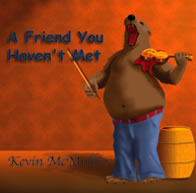 A Friend You Haven't Met Yet
"A pleasure for adults and children."
-The School Library Journal
Tracks
01 – Growling Old Man, Cackling Old Woman/Old Ladies Pickin' Chickens (MP3)
02 – Babetandaza (MP3)
03 – Bug In The Sink (MP3)
 04 – Bate Vintul Crengile (MP3)
 05 – Buy Me a Banana (MP3)
 06 – Waltzing with Bears (MP3)
 07 – The Hound Dog Song (MP3)
 08 – Yodel Alphabet (MP3)
 09 – Hansel and Gretel (MP3)
 10 – I'm My Own Grandpa (MP3)
 11 – King Caracticus (MP3)
 12 – La Laine de Mouton (MP3)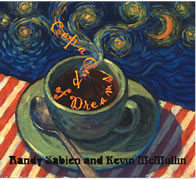 02 – Washburn County (MP3)
 05 – Cap A Cup Of Dreams (MP3)
 07 – Neighbor Jones (MP3)
 08 – Whiskey Medley (MP3)
 10 – The Wisconsin State Drinking Song (MP3)
 11 – Sweet Potato Pie (MP3)
 12 – Cobblers Reel/Wood Chopper's Reel (MP3)
 13 – Mosquito Waltz (MP3)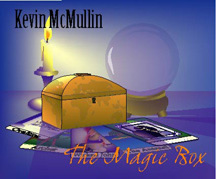 "If you listen to just one storytelling CD this year, make it Kevin McMullin's The Magic Box. "
—Kevin Strauss, Editor, Northlands Storytelling Journal
"The Magic Box is as good as any storytelling recording I've heard."
–Stuart Stotts, Kennedy Center  Teaching Artist
02 – Hok Lee And The Dwarves (MP3)
04 – The Animal That Sings Us To Sleep (MP3)
 05 – Wicked John And The Devil (MP3)
06 – The Greatest Archer (MP3)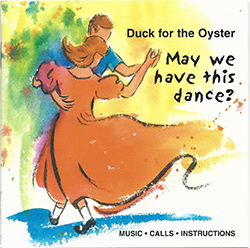 "This is really fabulous! The band is great, the calls are in there just the right amount… fabulous musicianship and the booklet is excellent!"
-Paul Rosenberg,   Founder and Organizer of The Dance Flurry Festival
"Congratulations on your fantastic, user friendly, great collection of dances and tunes! I do a lot of community dances and I always need new material; this is a goldmine!"
-Peter Amidon,   Founder of New England Dancing Masters
03 Visiting Couple Dance (MP3)
04 Knave's Quadrille (MP3)
07 Ellen's Green Jig (MP3)
08 Annabel's Favorite (MP3)
09 Pie Whakin' Gallop (MP3)
11 Cedar And Stone Waltz (MP3)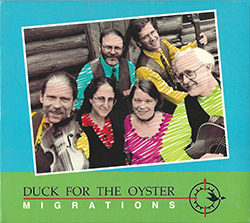 01 – Dodi Dodi/Old French (MP3)
02 – Misirlou/Coleman's March/Carnivalito (MP3)
05 – Charles Giteau/Boats Away (MP3)
06 – Dnurdjevka/June Apple/Ross's Reel (MP3)
07 – Isj Vais/By 'n By/Madeleine Dors Tu (MP3)
08 – An International Variety of Alcoholic Beverages Before Breakfast (MP3)
09 – Handsome Young Maids (MP3)
11 – Yi Mountain Bus Arrival/Pretty Little Dog/A Funga (MP3)
12 – The Congress Reel/Onga Bucharesti (MP3)
13 – Star of the County Down (MP3)
14 – Boswell's Fancy/The Hanged Man's Reel (MP3)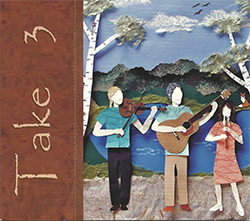 02 The Country Life (MP3)
03 The Red Crow / Stokin' The Stove (MP3)
04 The Cuckoo / Maple Leaf (MP3)
06 Big Top Jig / Merrily Kiss The Quaker (MP3)
07 Midsummer Lullaby (MP3)
08 Home From The Market / Four In The Morn (MP3)
10 Under An Empty Sky (MP3)
11 Minor Miracle / Smarty Jones (MP3)